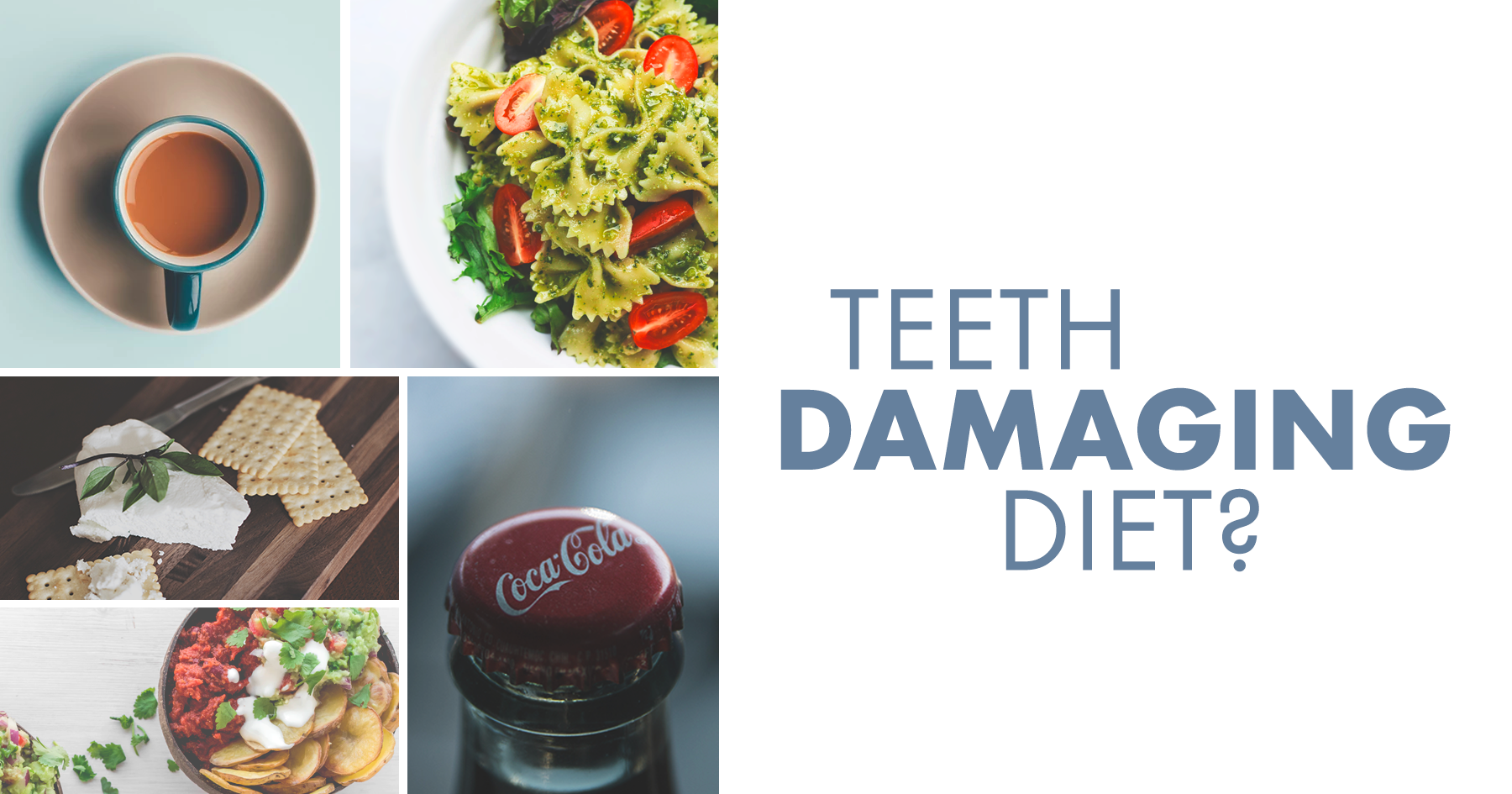 Everyone knows that eating too much sugar can cause tooth decay and cavities. But did you know there are other hidden ways your diet can negatively impact your oral health?
Unhealthy Diet & Your Immune System
Your immune system keeps you strong and healthy… but it needs the right fuel to work effectively. If you don't eat nutritious meals, your immune system weakens and becomes less capable of fighting infections—including those of the gums and mouth. Lingering infections can result in inflamed gums, cavities, and other tooth issues, not to mention a lot of pain. Sound like something you want to avoid? Stick to a balanced diet and remember that anything you choose to eat ultimately affects your oral health.
Not Drinking Enough Water
The bacteria that cause cavities and gum infections thrive when the mouth is dry. A dry mouth also lowers the naturally occurring acid levels in your mouth, which makes it easier for sugars and bacteria to damage your teeth. By drinking water steadily throughout the day, you'll create a healthier environment in your mouth by increasing moisture and helping to balance acidity.
Acidic Foods & Drinks
Acid in everyday food and drink attacks tooth enamel, causing decay, sensitivity, and discoloration. It's right up there with sugar as something to avoid to protect your teeth. You'll find high acid levels in citrus fruits and juices, tomato products, vinegar-y foods like pickles, coffee, and wine (the latter two also tend to dehydrate you…see #2!). Sodas are another main offender—including diet. If you consume things from this list, try to drink water alongside them and use a straw with beverages to avoid contact with your teeth. You can also lessen the effect of acidic foods by pairing them with low-acid foods like cheese, eggs, fish, whole grains, vegetables, nuts, oatmeal, and fruits like bananas, apples, and melons.
Starchy Foods
When you consume starchy, carbohydrate-rich food like bread, pasta, potatoes, and white rice, you face a double-whammy of oral health danger. First, whenever starch comes into contact with the plaque bacteria that coats your teeth, it produces acids which then attack your teeth for up to 20 minutes after you've finished eating. Sustained attacks eventually result in decay and damage to teeth, bones and gums. Second, starchy snacks like chips and crackers and the foods mentioned above break down into sticky particles that are more apt to get stuck in your teeth. This gives them more time to transform into acids. To defend against the starch attack, drink water during carb-heavy meals and always brush and floss after them.
If you have questions about whether your diet may be affecting your oral health, your dentist can answer them. Feel free to ask at your next appointment.